Tortelli (stuffed pasta) in a spicy mussel broth.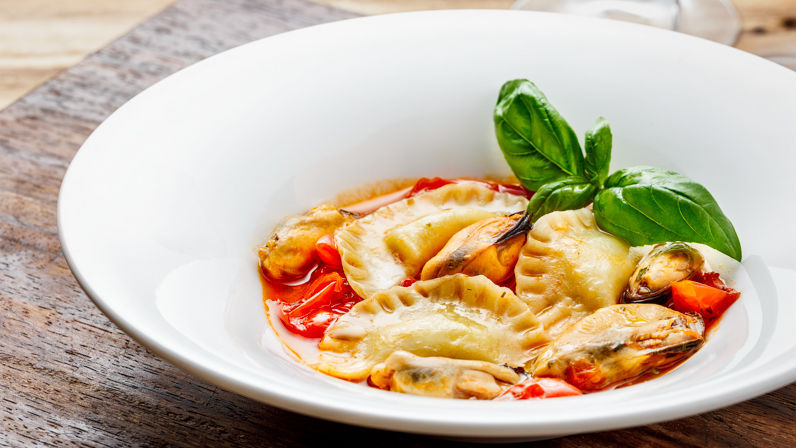 Tortelli (stuffed pasta) in a spicy mussel broth.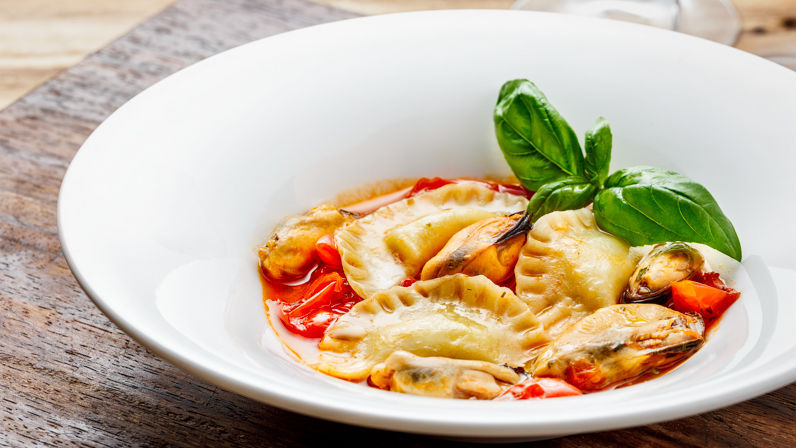 Ingredients for 4 people
4 large potatoes
500 g pasta dough made with Sardinian semolina
200 g Campidano grape tomatoes
10 mint leaves
2 garlic cloves
basil leaves
2 kg Nieddittas mussels
Extra virgin olive oil to taste
Salt and pepper
Method
Boil the potatoes in plenty of water, mash them and season with oil, salt, pepper and mint. Knead the semolina with 250 g of water and form small ravioli with the potato and mint mash. In a pan, open the mussels with garlic and oil, shell them and add the halved grape tomatoes.
Let simmer for a few minutes until it forms a smooth sauce, then add the basil and cover. Boil the ravioli in plenty of water and drain them. Add them directly to the mussel and grape tomato broth. Serve in a bowl with extra virgin olive oil and garnish with fresh basil.
Recipe by Chef Roberto Serra – Su Carduleu – Abbasanta
HOW WILL YOU PREPARE THEM TODAY?