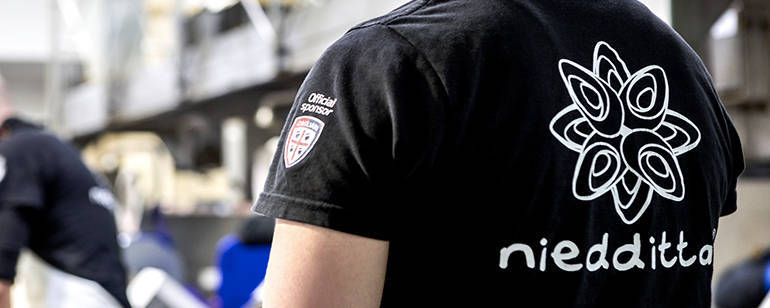 CPA – FISHERMEN COOPERATIVE ARBOREA. WORK TOGETHER TO WORK BETTER.
Founded in Arborea, Sardinia, in 1967 from the association of 9 fishermen. Since then our cooperative has grown continuously to become the most important Sardinian reality for mussel farming and fishing. Rearing molluscs, specifically "Mytilus galloprovincialis", is one of our company's main activities, with a production capacity that extends over 86 hectares of nurseries at sea, in the Gulf of Oristano, and a purification and shipping centre of almost 3000 square metres.
For over 4 years, we have been marketing our products under the brand name "NIEDDITTAS": a brand name that consumers well know and appreciate, which has quickly become synonymous with top-quality products.
With Logica, our partner in the NIEDDITTAS NETWORK OF COMPANIES, we provide stable employment to 210 people and, during the summer months, the workforce increases to 260 employees.
We constantly invest in staff training and professional development because we understand that the quality and safety of Nieddittas depends primarily on our ability to continuously improve.