Stone-roasted Nieddittas.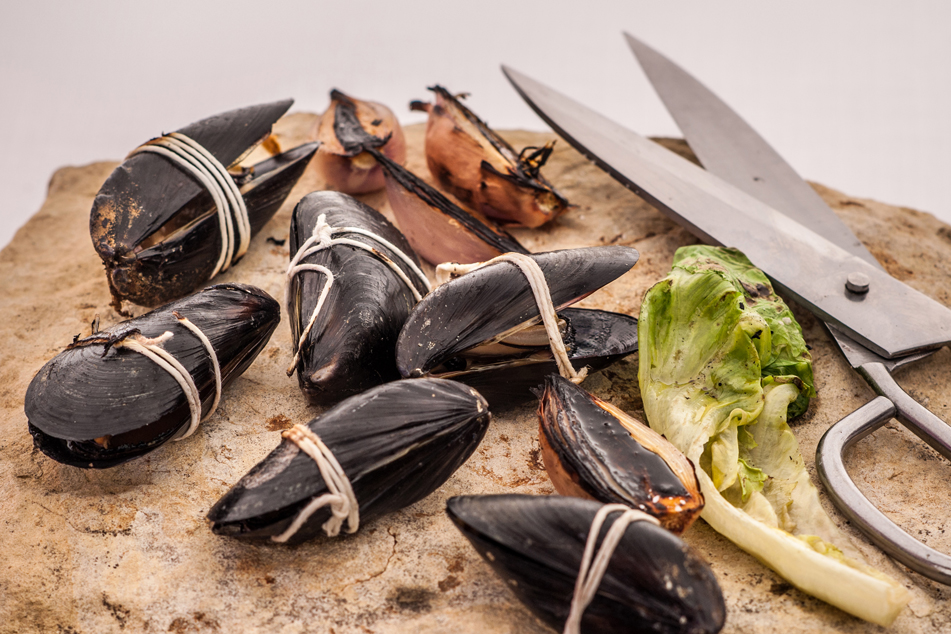 Stone-roasted Nieddittas.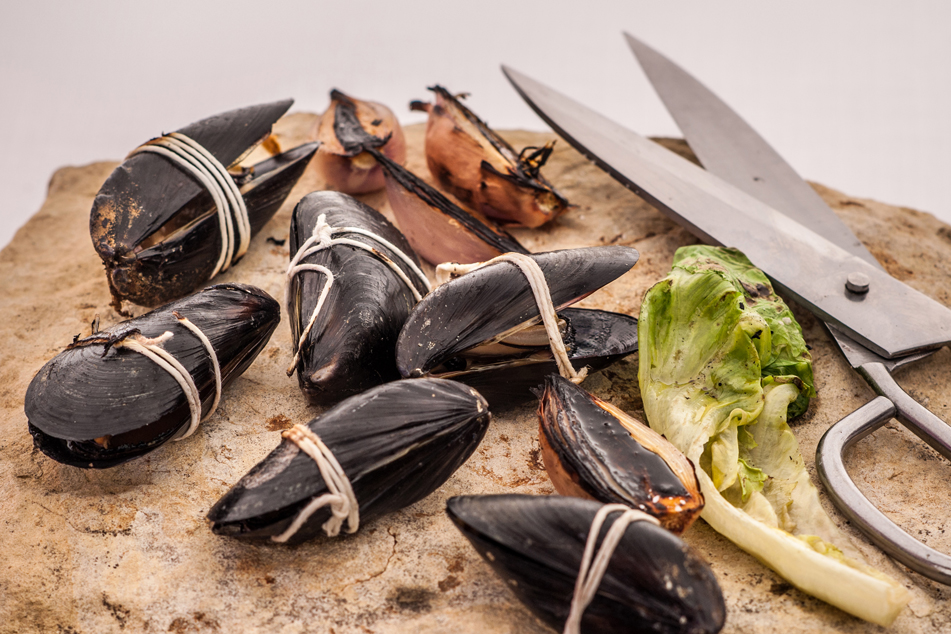 Serves 4.
24 large Nieddittas
24 pieces of unsalted fresh pecorino sheep's cheese
24 basil leaves
8 spring onions
4 soft leaves of lettuce
10 g dry mixed flowers
Fleur de sel
Milled pepper
Equipment:
A large flat stone to serve the Nieddittas
Cooking string
A pair of scissors
Method.
Wash and debeard the Nieddittas, then open with a knife, keeping the water inside. Put a small piece of pecorino in each Nieddittas and a basil leaf.
Reclose the Nieddittas and tie them tight shut with string.
Heat a cast iron plate on the stove, cut the spring onions in half and season, then grill them on the plate together with the Nieddittas. As soon as the Nieddittas begin to smoke, remove them and place them on the stone together with the spring onions, now a golden brown colour. Season the lettuce leaves with salt, pepper and crumbled dry flowers, then cook for a few seconds on the griddle. Arrange the lettuce leaves on the stone, with the scissors on the side and serve.
HOW WILL YOU PREPARE THEM TODAY?