Red mullet broth, vegetables, Nieddittas and clams.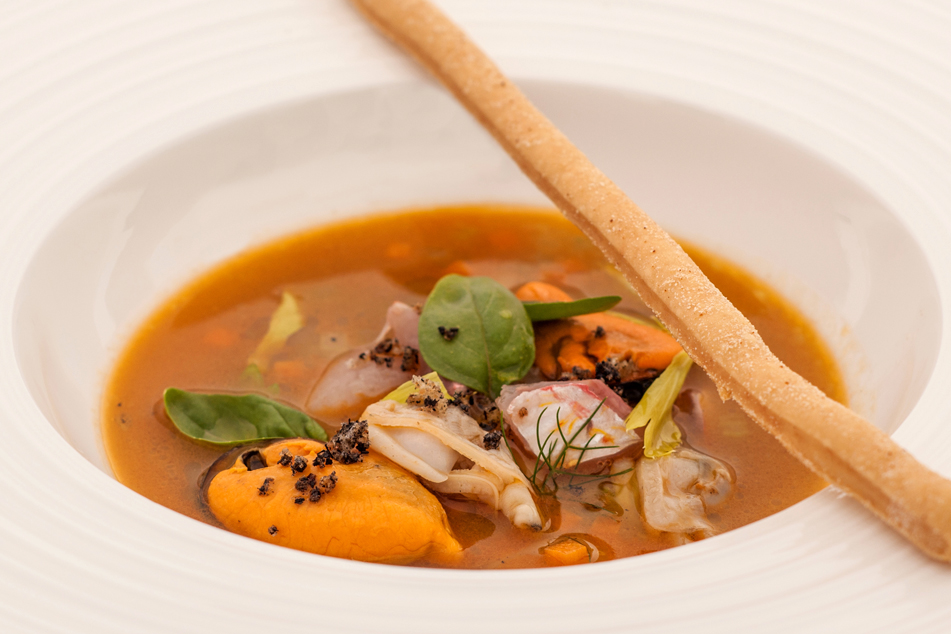 Red mullet broth, vegetables, Nieddittas and clams.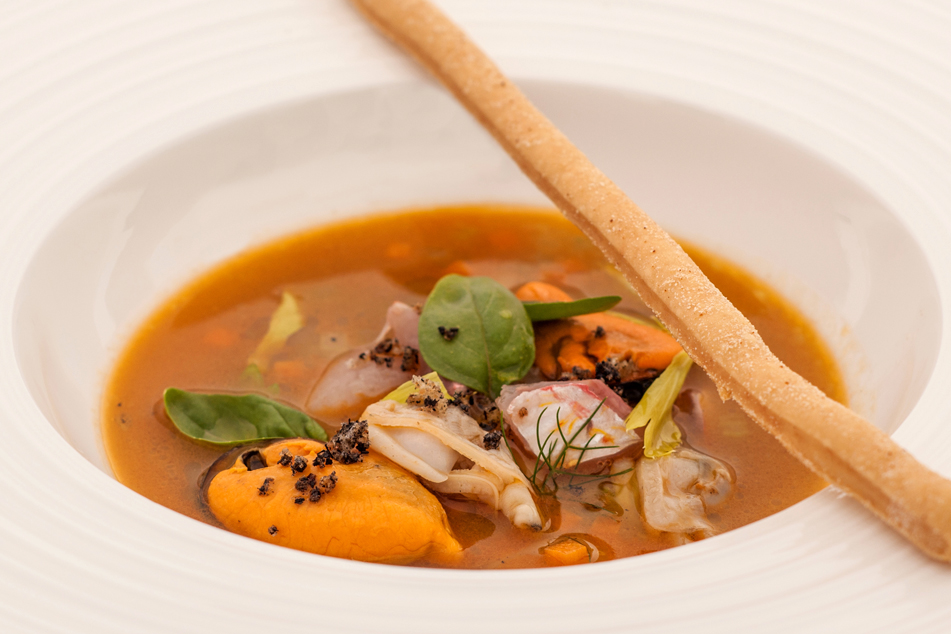 Serves 4.
20 cleaned and debearded Nieddittas
20 clams
2 fresh red mullets
1/4 stick of celery
1 ripe tomato
1/4 peeled carrot
1 fennel bulb
1/4 clove garlic
3 garlic chives
3 dessert spoons white wine
a sprig of lemon thyme
a little orange peel
a dessert spoon of fermented lemon
6 dessert spoons extra virgin olive oil
salt and freshly ground pepper to taste
Method.
Fillet the red mullet, leaving the head and bones, prepare the broth, lightly fry in extra virgin olive oil, then add a mirepoix of diced parsley stems, garlic and celery, leave to colour a bit and deglaze with white wine.
Let juices evaporate, add a tomato cut into four, then the orange peel and cover with ice, bring to the boil, leave to boil for about twenty minutes, then strain.
Meanwhile open the Nieddittas and clams in a pan with olive oil, garlic and parsley, preserving the filtered water.
Put celery, carrot and fennel in a bowl, add fermented lemon, the Nieddittas, clams, mullet broth to which we added the cooking water from the Nieddittas and clams, and finally the raw red mullet fillets.
Complete with a drizzle of olive oil flavoured with lemon thyme.
HOW WILL YOU PREPARE THEM TODAY?