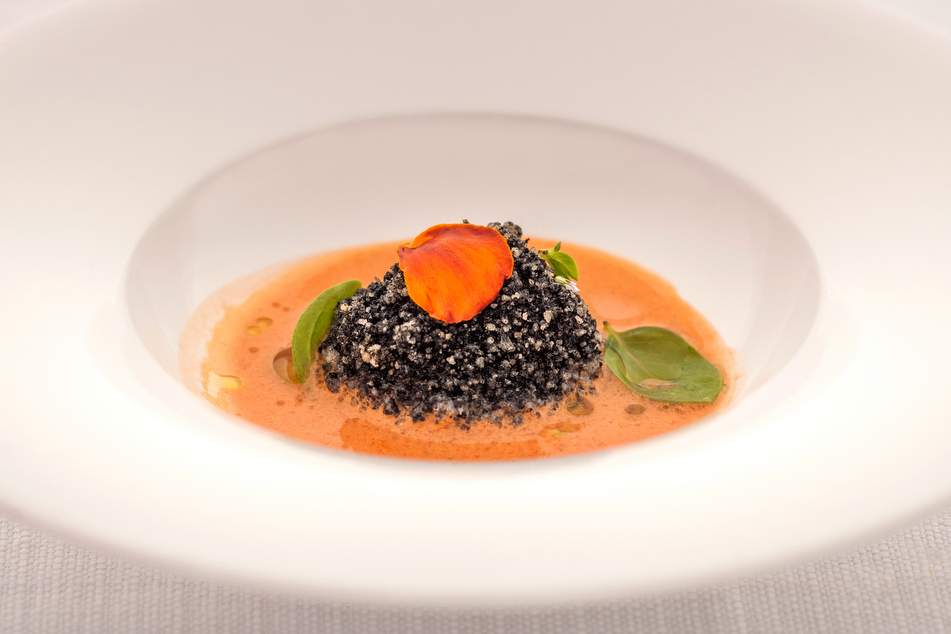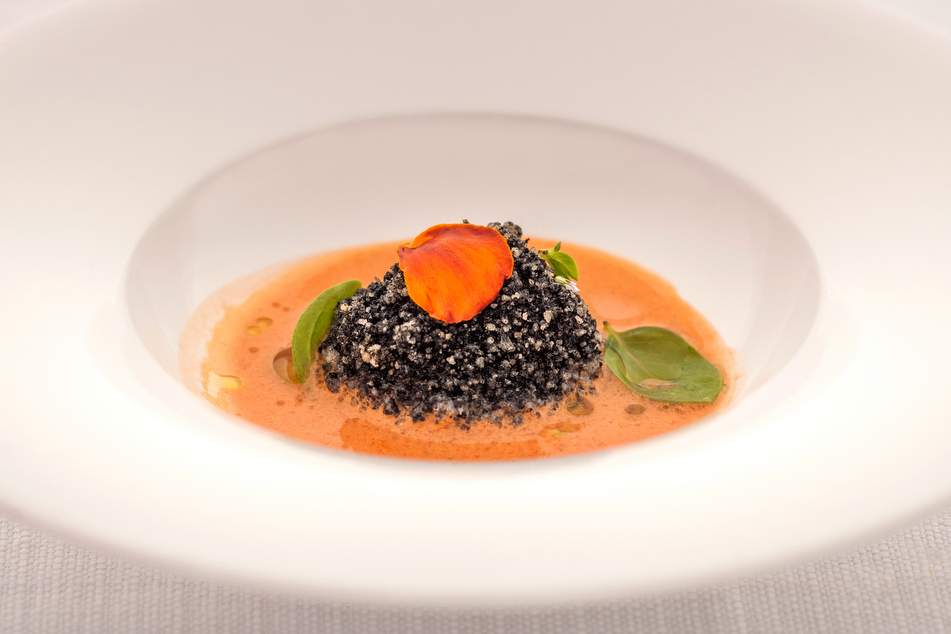 Serves 4.
1 kg of Nieddittas
Half a clove of garlic
1 litre of extra virgin olive oil for seasoning and frying
1 chilli pepper
A sprig of parsley
5 basil leaves
1 kg of tomatoes
200 g breadcrumbs
A teaspoon of black squid ink
2 eggs
Pepper
Salt
Method.
Lightly fry garlic and chilli pepper in olive oil, add two diced tomatoes and the Nieddittas (previously opened and shelled).
Blend mixture together and shape into balls, then place in the freezer to harden.
Mix the egg and breadcrumbs together with the squid ink and pepper, then roll the balls in the mixture to bread them. Blend a tomato seasoned with salt, extra virgin olive oil, basil and chilli pepper and pour into a bowl, ready to add the fried balls.
Some more information.
Mussels are a tasty and particularly appreciated food that lends itself to the preparation of different types of recipes, one of which is the impepata of mussels.
Quick to prepare and versatile, it is a perfect dish to be enjoyed as an appetizer but excellent to be savored as a second course, with tomato sauce or not.
The mussels impepata is a typical dish of the Neapolitan that in its original version provided only two ingredients, mussels and pepper, which made it a second economic dish.
In fact, the recipe for the impepata of mussels was born as a dish of the less affluent groups of Southern Italy and of the Campanian population in particular: Frederick I of Bourbon himself seemed to appreciate this dish, but it was the chef Vincenzo Corrado who officially included it in a recipe book from 1773 among the dishes destined to the palates of the aristocrats.
Nowadays, the mussels impepata is still a dish appreciated all over Italy, which has evolved to give rise to different variations, which deviate from the original Neapolitan one mainly due to the presence of the tomato.
Mussels  impepata: calories and recipes.
The mussels impepata is a low-calorie dish: it contains only about 140 calories per 100 grams of product, as well as providing a low fat content and ensuring a good supply of mineral salts, thanks to the main ingredient, mussels precisely , rich in phosphorus, iron, selenium, vitamin B12 and calcium. The first requirement to prepare a good mussel porridge is to make sure that the product is fresh and of excellent quality.
Tasty and savory, Nieddittas mussels are one of the most appetizing products that the Sardinian sea offers to gourmets and lovers. The full, pleasantly salty taste of our mussels has stimulated the imagination of many chefs who prefer them for their recipes.
Extremely versatile, Nieddittas mussels are perfect for preparing appetizing second courses and giving a touch of originality to traditional dishes such as mussels. This is why our Nieddittas mussel soup is really special, a dish with a strong personality thanks to the freshness of its ingredients, which make the recipe unique and unmistakable.
HOW WILL YOU PREPARE THEM TODAY?