Nieddittas with rice, clams and heart clams, cherries.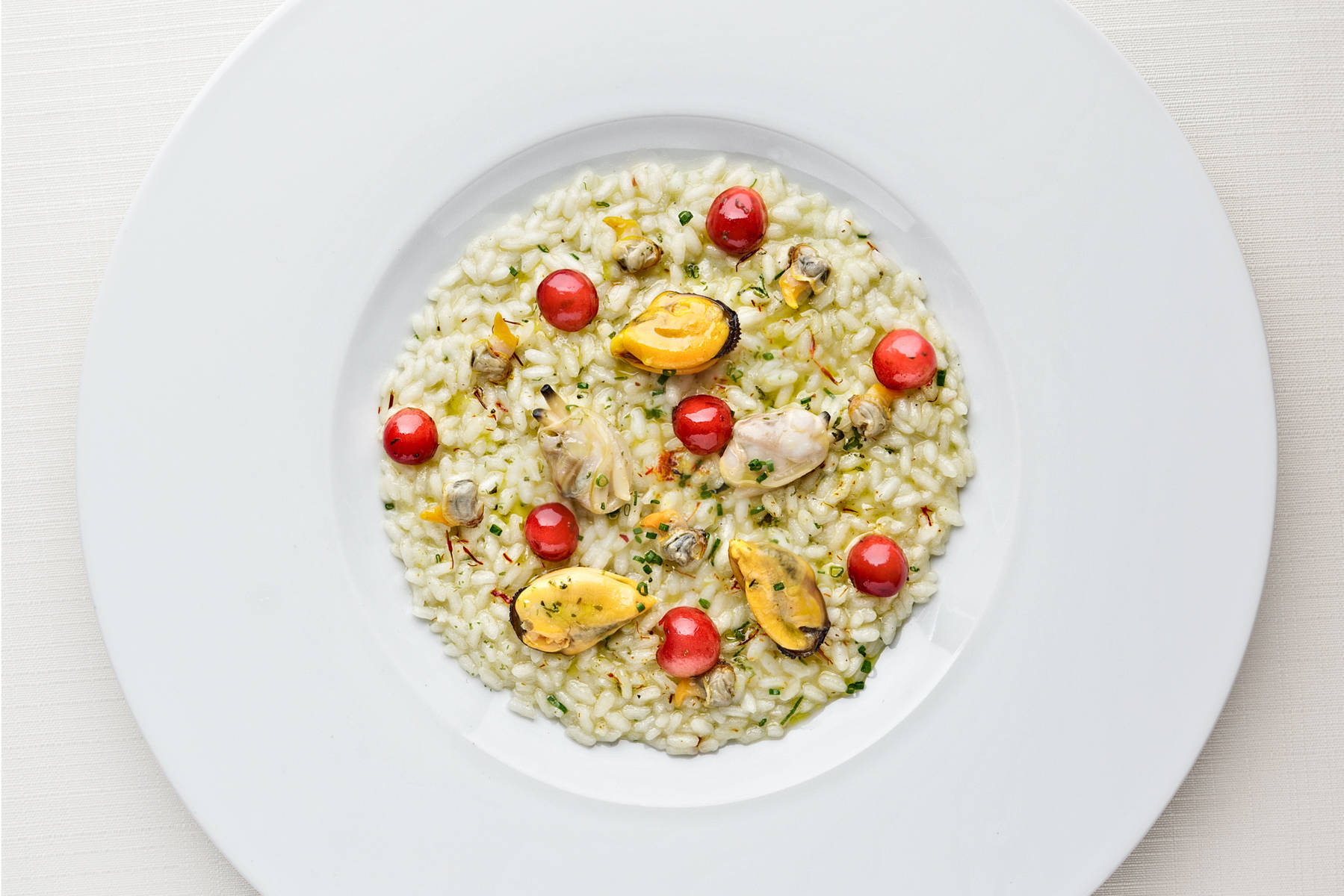 Nieddittas with rice, clams and heart clams, cherries.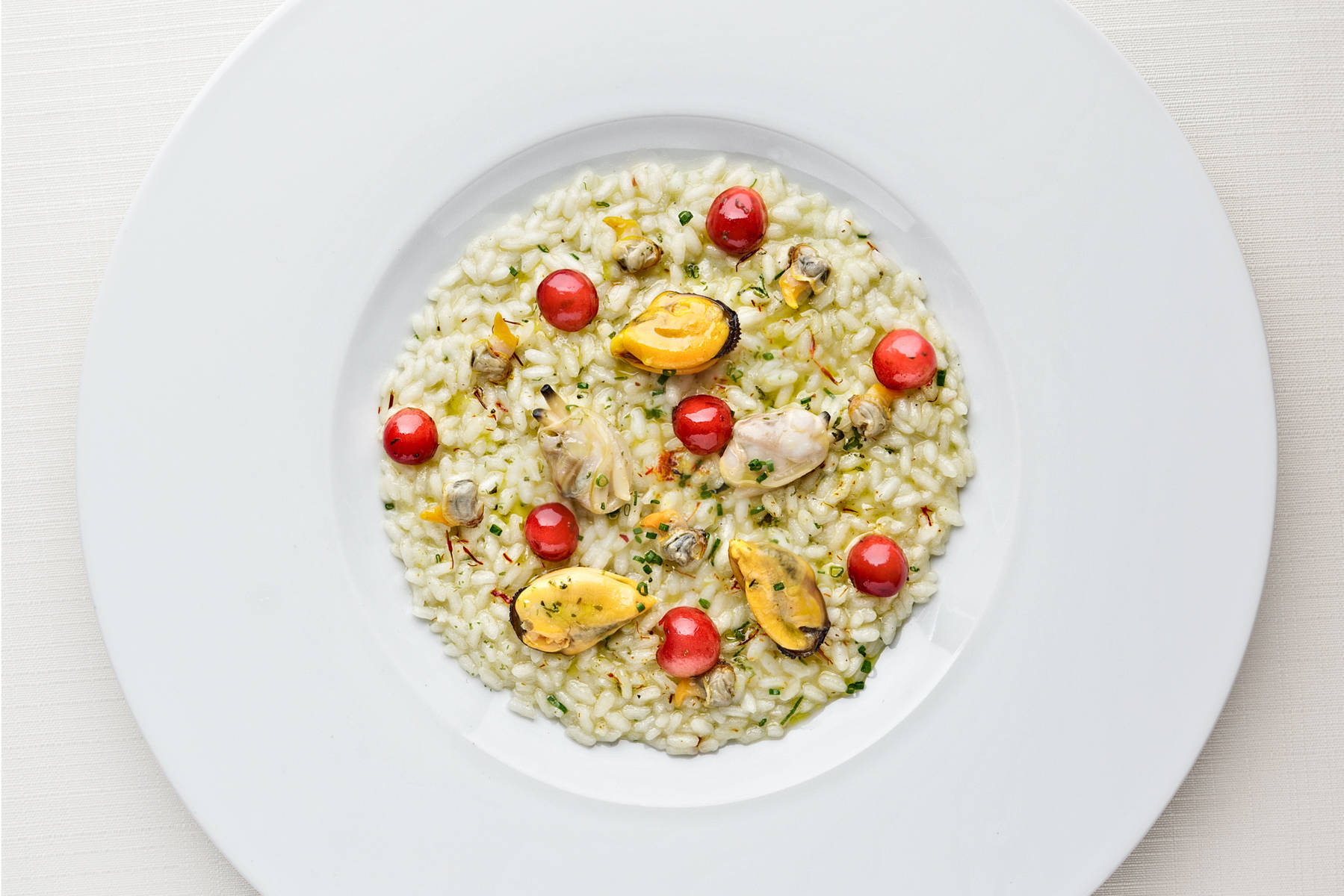 A TRIBUTE TO SARDINIA Chef Luigi Pomata.
Serves 4.
320 g Carnaroli rice

20 g butter

200 g Nieddittas – mussels from the Gulf of Oristano

100 g Nieddittas clams

100 g Nieddittas heart clams

20 g rosemary

½ bunch of chives

100 g cherries

200 ml extra virgin olive oil

2 sprigs of thyme

1200 ml vegetable stock

Salt and

pepper to taste
Method.
Clean the mussels and clams. Put the mussels in a pan with a few basil leaves. After two minutes, add the clams and a ladle of water and cook for 8 minutes with the lid on. Turn off the heat and let it stand. Strain the liquid andremove the mussels and clams from their shells.
Prepare the herbs. Pit the cherries and cut in half.
For the rice.
Put the butter and the same amount of olive oil in a pan and toast the rice. Moisten with small quantities of stock at a time, stirring continuously for about 15 minutes. Add the liquid from the mussels and clams and continue to cook for the remaining four minutes.
When cooked, add olive oil, herbs and salt and pepper to taste. Complete the dish by adding the mussels, clams and cherries, then serve.
Recipe by Chef Luigi Pomata, of the Luigi Pomata Restaurant in Cagliari.
HOW WILL YOU PREPARE THEM TODAY?