Nieddittas tempura with three sauces.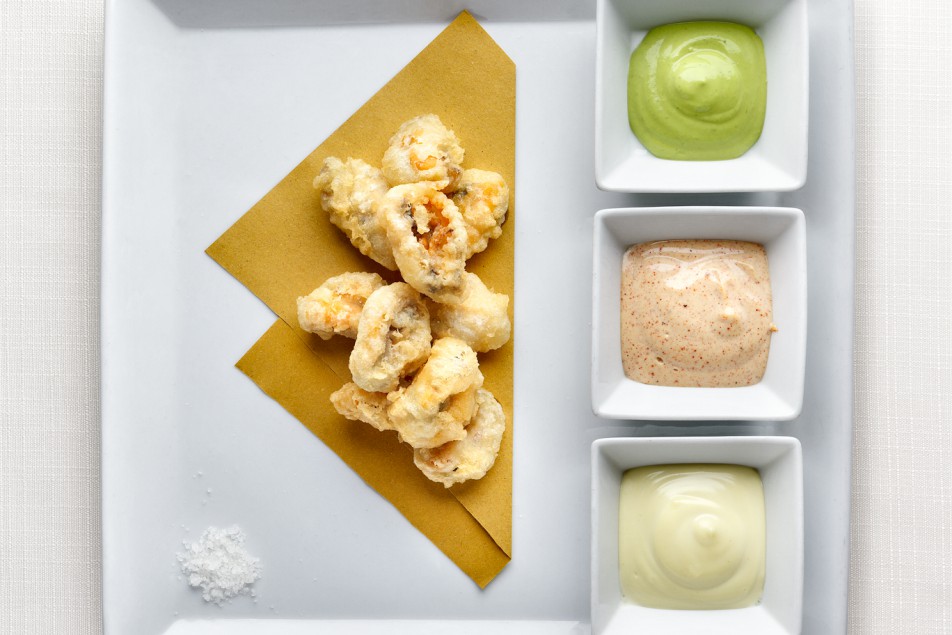 Nieddittas tempura with three sauces.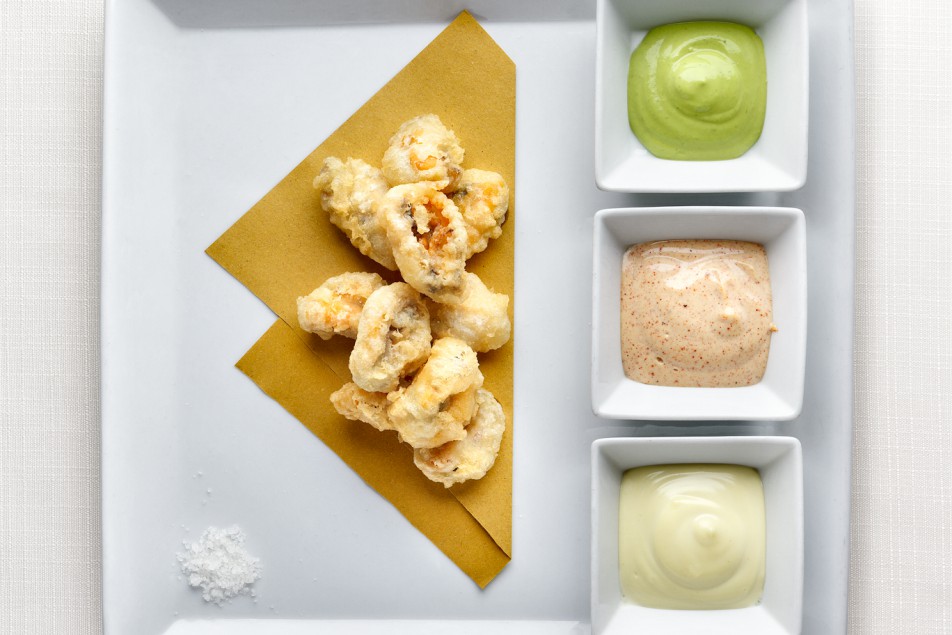 Recipe by Chef Luigi Pomata, of the Luigi Pomata Restaurant in Cagliari.
Serves 4.
600 g large Nieddittas

2 medium eggs

250 ml sunflower oil

30 ml lemon juice

½ bunch basil

3 g sweet paprika

Extra virgin olive oil

1 lt oil

for frying
 for the batter:
500

g flour

150 ml sparkling water

Salt

to taste

Ice
Method.
Batter for the tempura. Place the flour in a container, add 1 teaspoon of salt, mix by adding very cold, sparkling water, put the batter in the fridge on ice.
Mayonnaise. To prepare the mayonnaise, take room temperature eggs and separate the yolks from the whites. Place the egg yolks in a high-sided bowl and add salt and pepper to taste. Pour on a little lemon juice and work the ingredients with an electric mixer. While beating the eggs, pour on the sunflower oil very slowly and add a little lemon juice at a time. Divide the mayonnaise in three containers. Add paprika to the first, creamed basil to the second and leave the third neutral.
Clean, wash and dry the mussels. Put the mussels in a pan with olive oil. Put on the lid and cook for 5/7 minutes. When the mussels begin to open, turn off the heat and leave them covered to cool. Remove them from their shells. Heat oil for frying, dip the mussels in batter and cook until they are golden.
Serve with three sauces.
HOW WILL YOU PREPARE THEM TODAY?