Fregolina risotto with herb pesto and Nieddittas clams.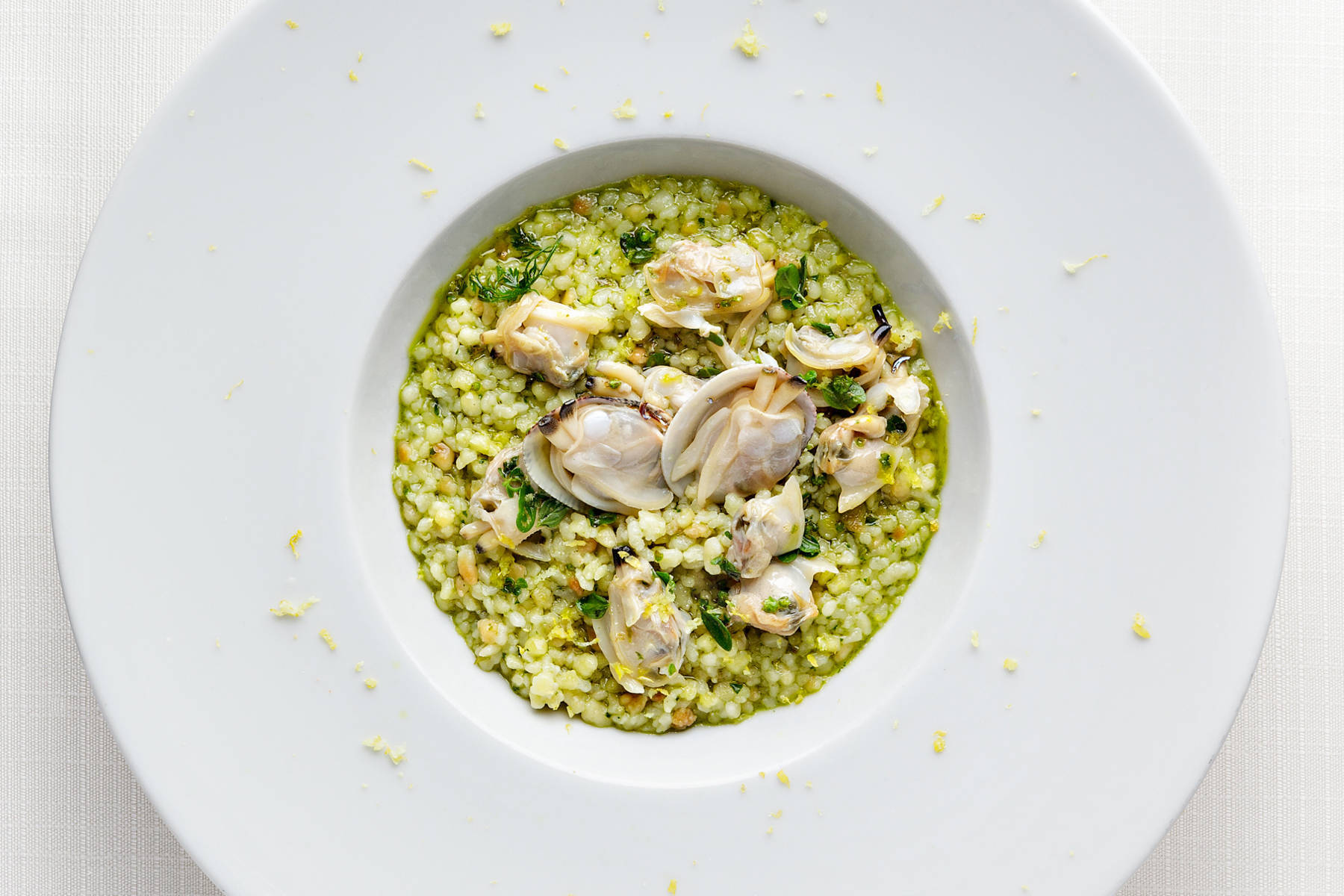 Fregolina risotto with herb pesto and Nieddittas clams.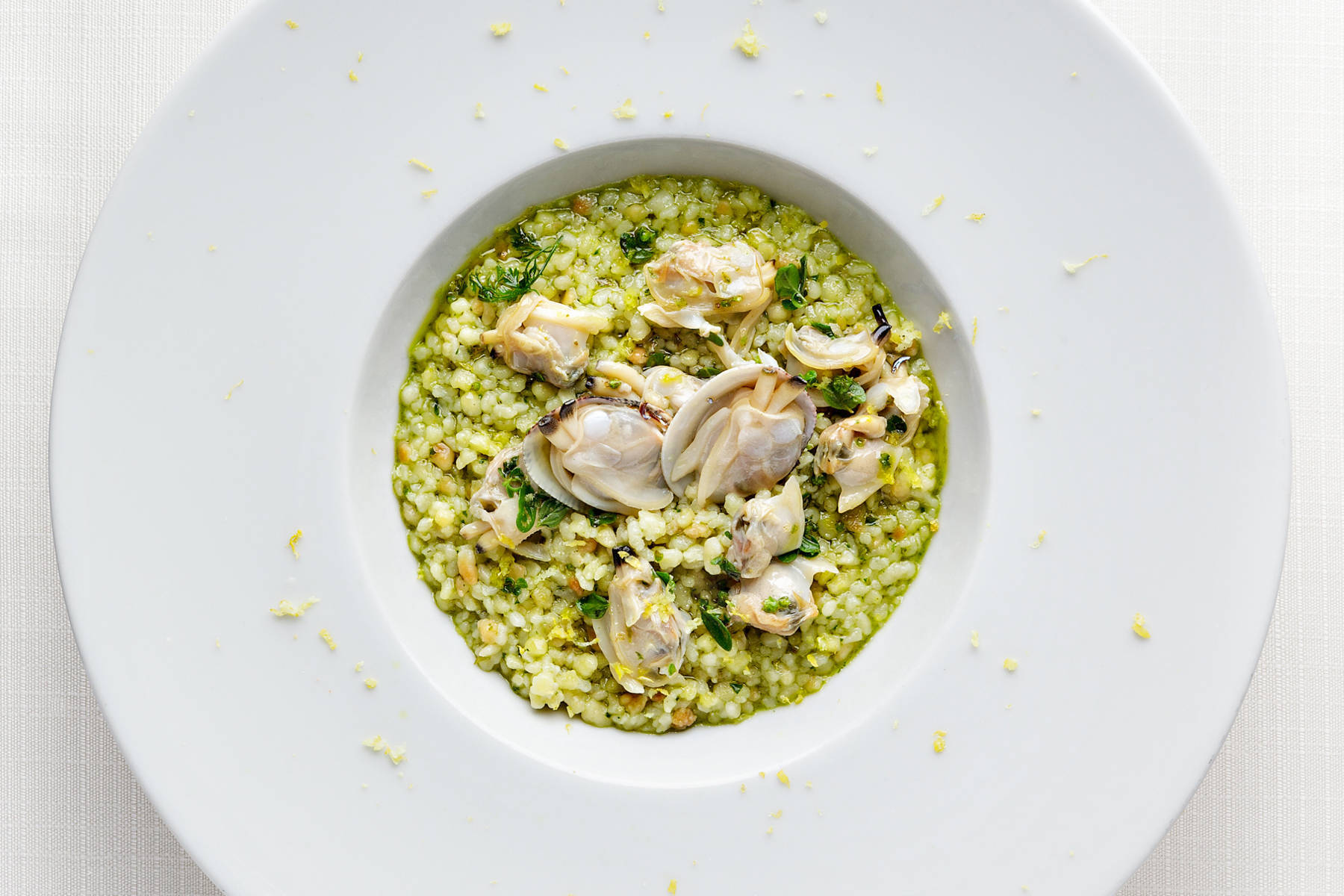 Serves 4.
320 g Sardinian fregola
300 g Nieddittas clams

1 lt vegetable stock

½ bunch marjoram

3 sprigs thyme

3 sprigs sage

1 sprig basil

½ bunch parsley

4 sprigs oregano

50 g pine nuts

70 gr grated pecorino DOP

Zest

of 1 lemon

Extra virgin olive oil

Salt and

pepper
Method.
Wash the Nieddittas clams. Put the clams in a pan with olive oil and cook with the lid on for 8/9 minutes on a medium heat. Turn off the heat and leave to cool. Strain the cooking liquid and discards the shells.
For the pesto.
Strip herbs and wash in cold water, then dry. Put a glass of olive oil in a blender with a pinch of salt, grated cheese and pine nuts. Blend all ingredients until creamy. Add moist herbs and continue blending until the pesto is smooth and creamy.
For the fregola.
Put raw olive oil in a pan with the fregola. Toast it for a few minutes, continue to cook for 8 minutes, basting with plenty of broth, add the clam cooking liquid at the end, with the herb pesto and cook for a further 3 minutes.
Turn off the heat, place in a serving dish.
Finish off by adding Nieddittas clams and lemon zest.
HOW WILL YOU PREPARE THEM TODAY?