Carpaccio of dentex, Nieddittas heart clams and oriental flavors.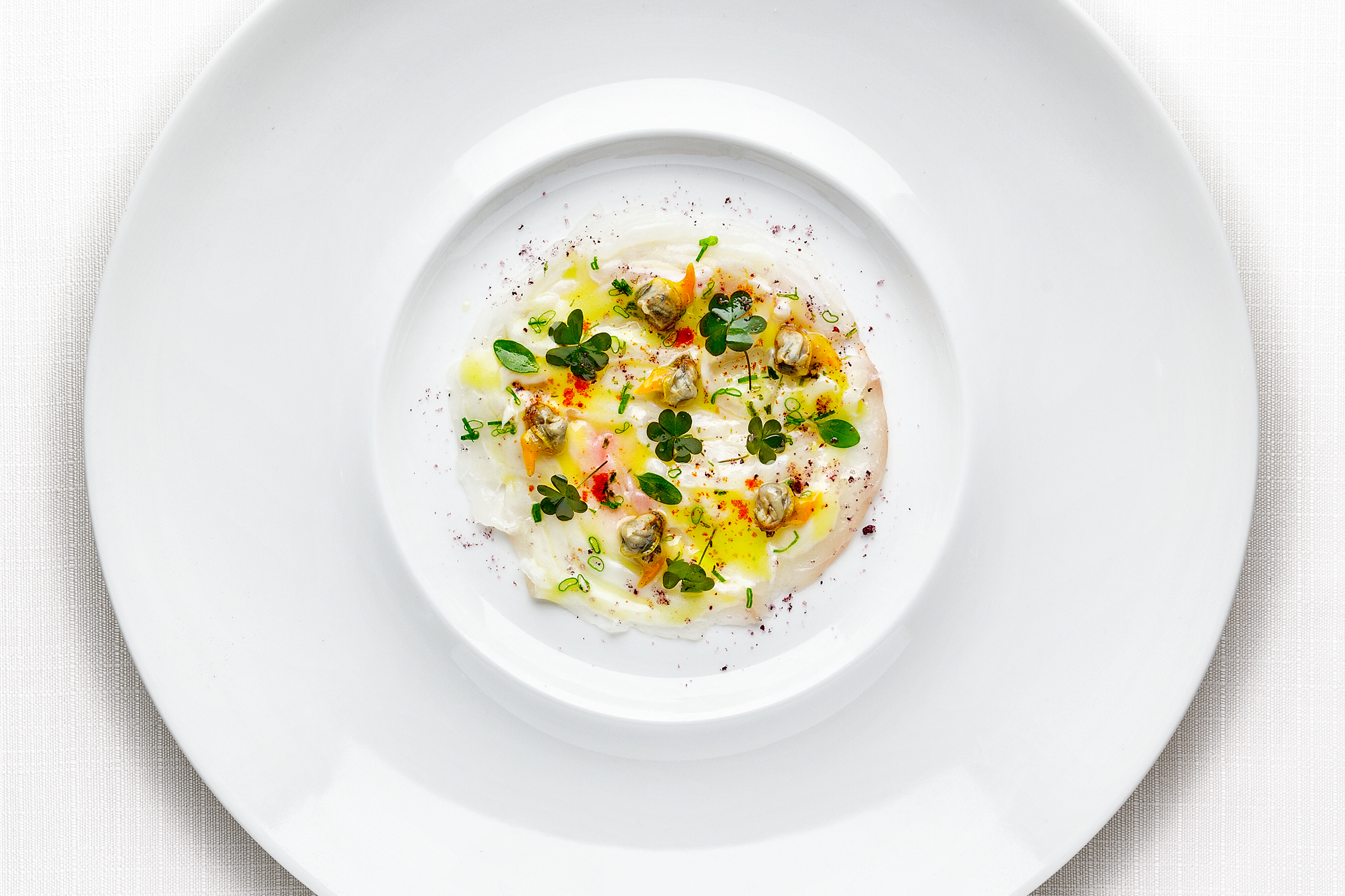 Carpaccio of dentex, Nieddittas heart clams and oriental flavors.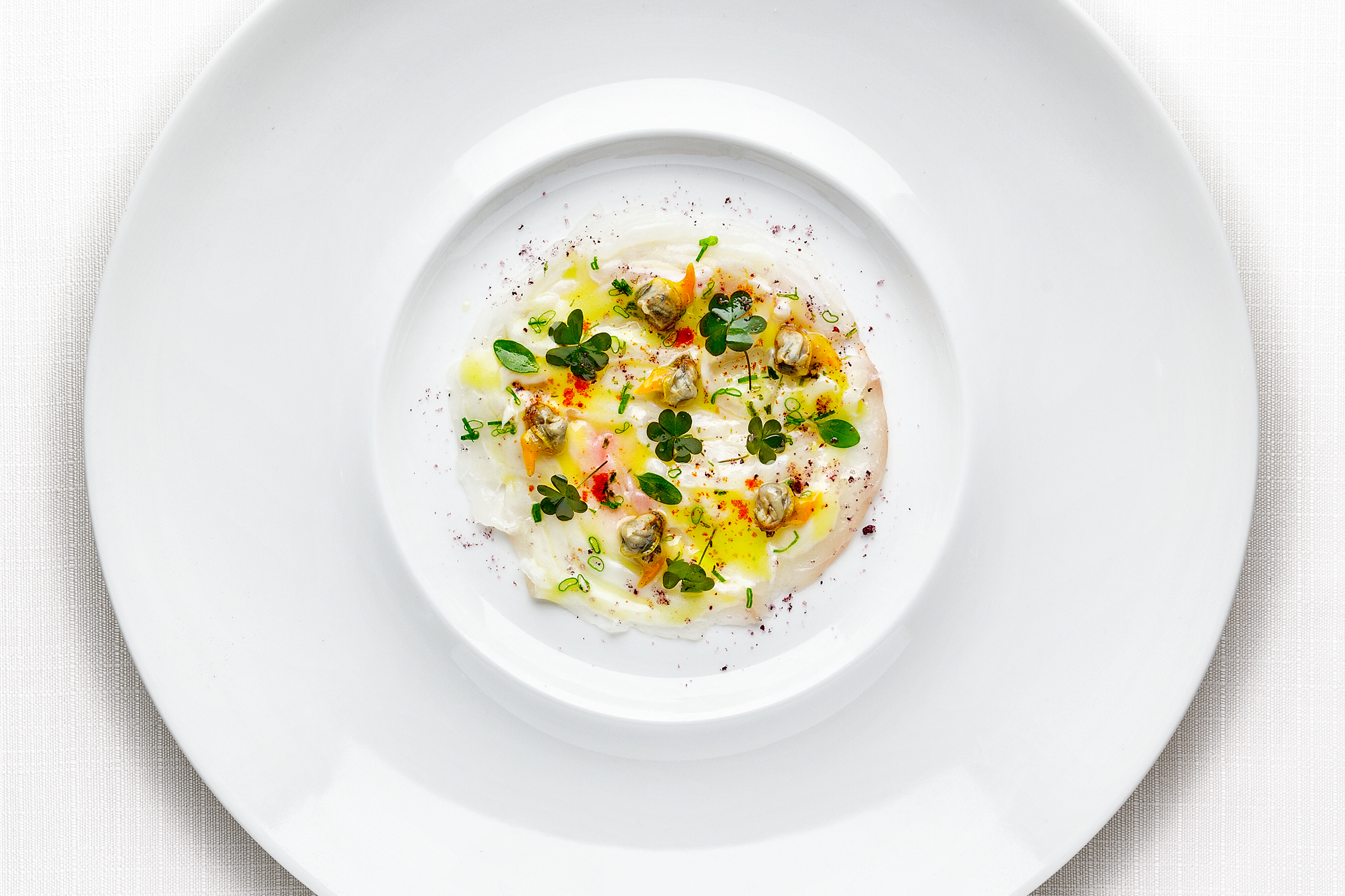 Recipe by Chef Luigi Pomata, of the Luigi Pomata Restaurant in Cagliari.
Serves 4
Fillet of dentex 500 g
Raspberry salt 1 pinch
Smoked paprika 1 pinch
Black pepper to taste
Nieddittas Heart clams 150 g
Extra virgin olive oil to taste
Mixed oriental herbs 1 bunch
Method
To prepare this delicate and fragrant carpaccio proceed as follows. Clean dentex depriving him of bones and skin. Wrap it in a paper towel and let stand in refrigerator. Wash your heart clams. In a pan with oil, put the heart clams and cook with the lid on for about 8/9 minutes over medium heat. Turn off the heat and let cool. Cut the fish into thin slices, place on a plate and season with freshly ground pepper, paprika, salt and oil. Finish with herbs and heart clams and serve.
Carpaccio of dentex, heart clams Nieddittas and oriental flavors is ready to serve.
Nieddittas heart clams, commonly known as white clams, are a local product, harvested by hand daily. As all Nieddittas products, heart clams guarantee the consumer full compliance with parameters required by law, as well as the extra safety ensured by our quality control procedures. Today, the delicate flavour of Nieddittas Heart clams explains why they are loved by gourmets who use them in the most different ways. For more information about our products, you can browse in the Products section of our website.
HOW WILL YOU PREPARE THEM TODAY?