Nieddittas pronte Shelled and precooked mussels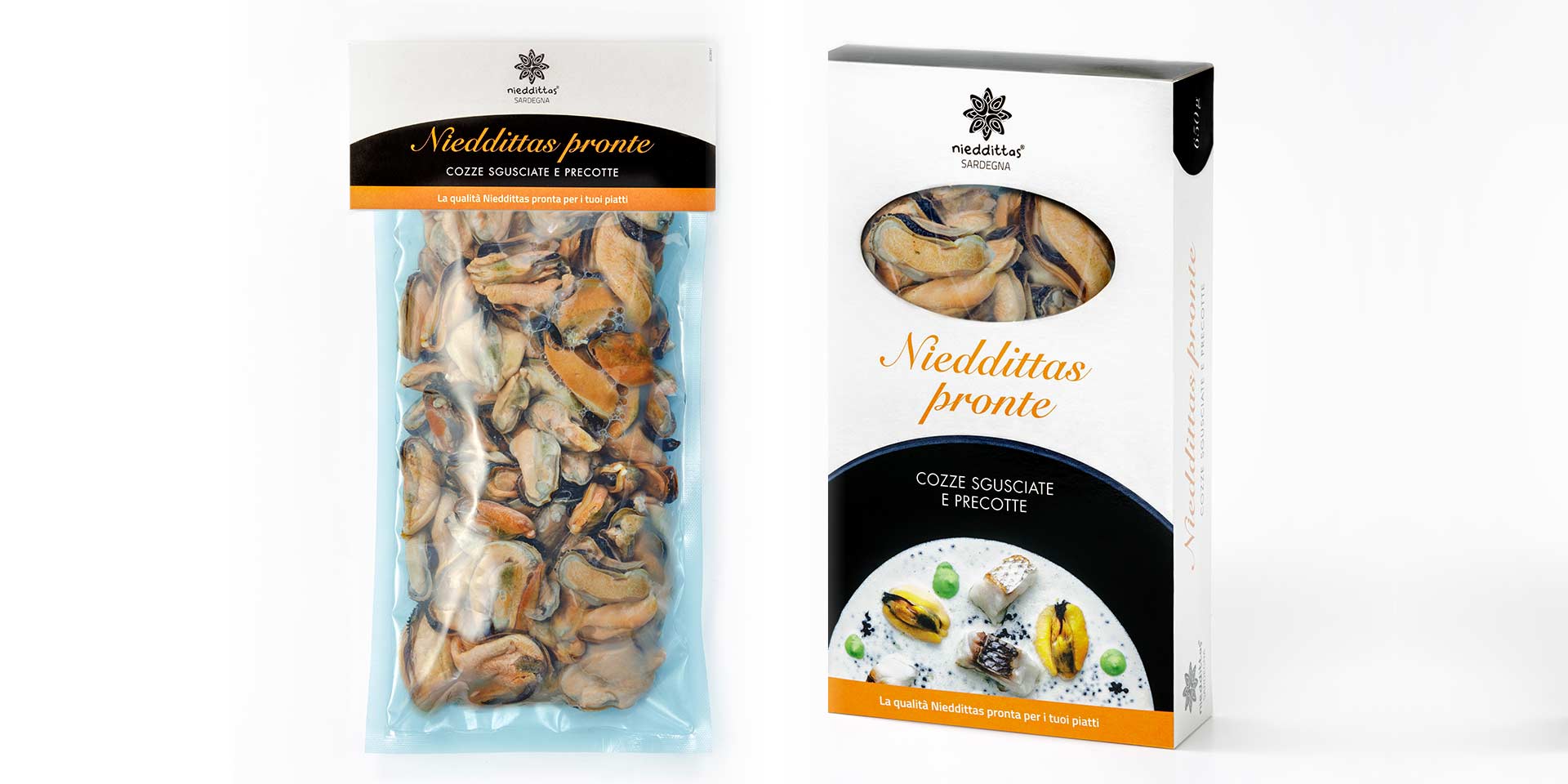 Nieddittas pronte Shelled and precooked mussels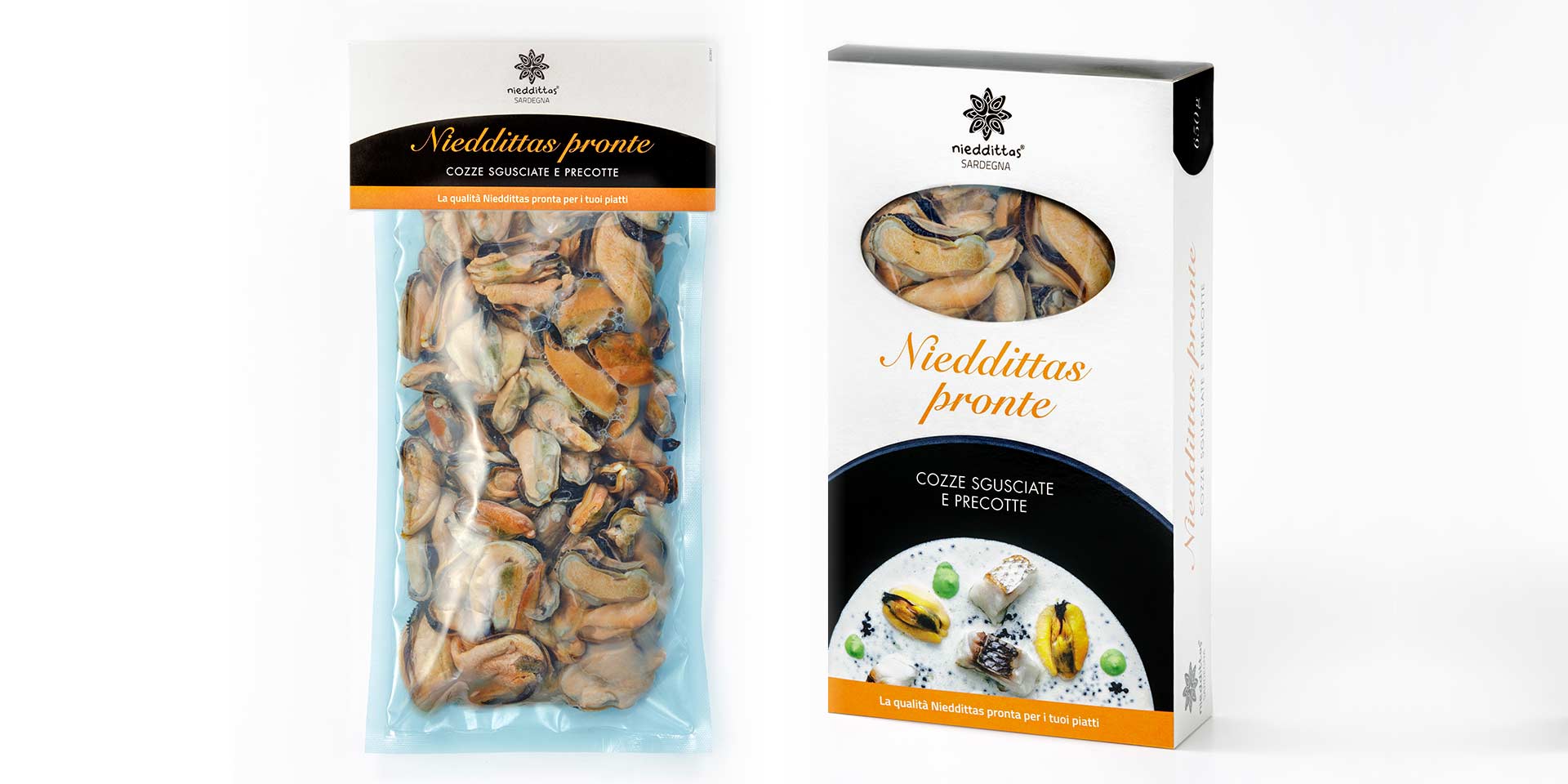 The quality of fresh Nieddittas mussels, shelled and precooked in packs of 650g. Our Nieddittas pronte are selected and processed in our factories and packed in the practical pre-formed and sealed 650g bag, that allows excellent shelf life, maximum hygiene and greater commercial and distribution convenience.
Nieddittas pronte, ideal for those who appreciate fast cooking but who don't wish to compromise on quality.
​
HOW WILL YOU PREPARE THEM TODAY?