Mussels with product certification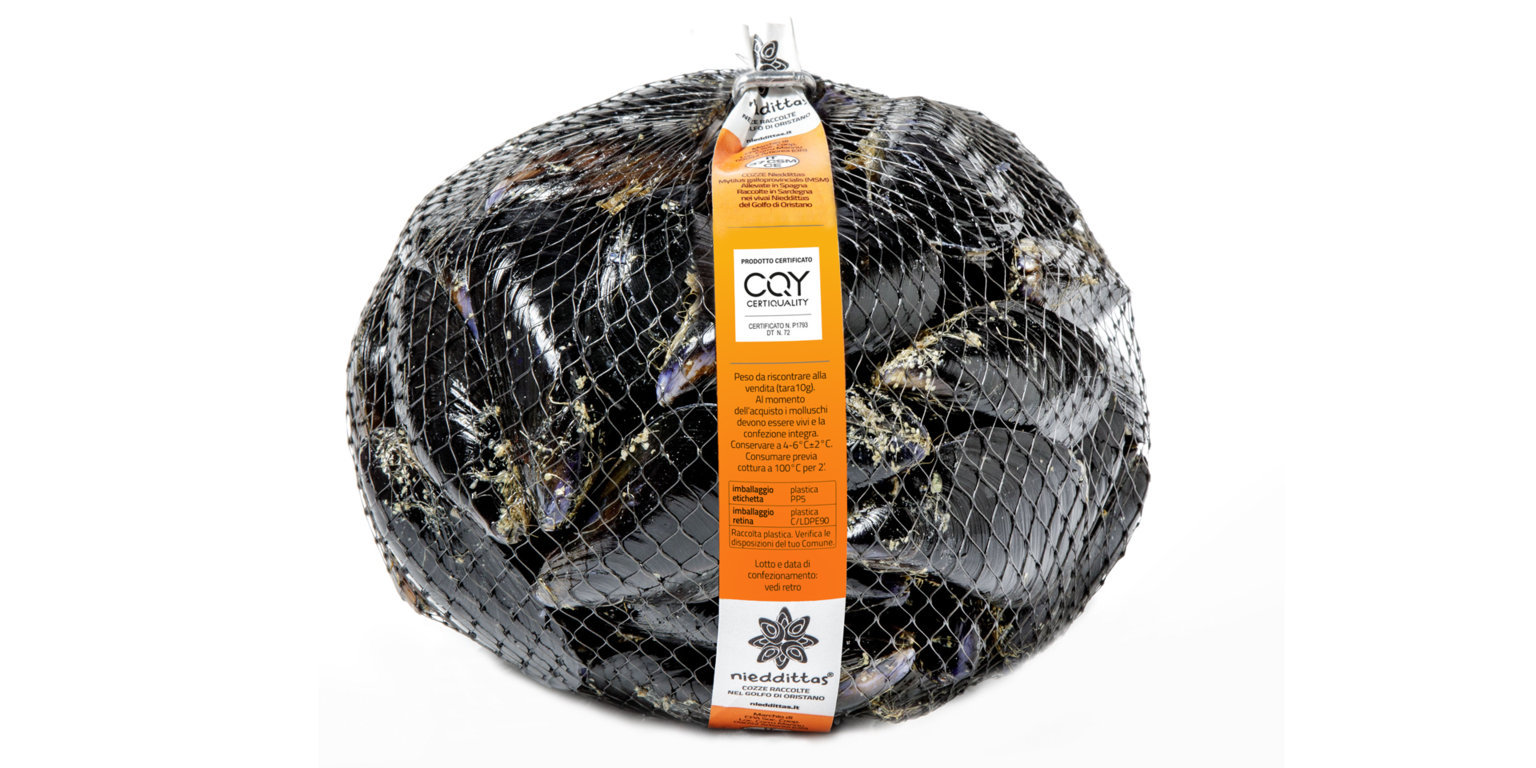 Mussels with product certification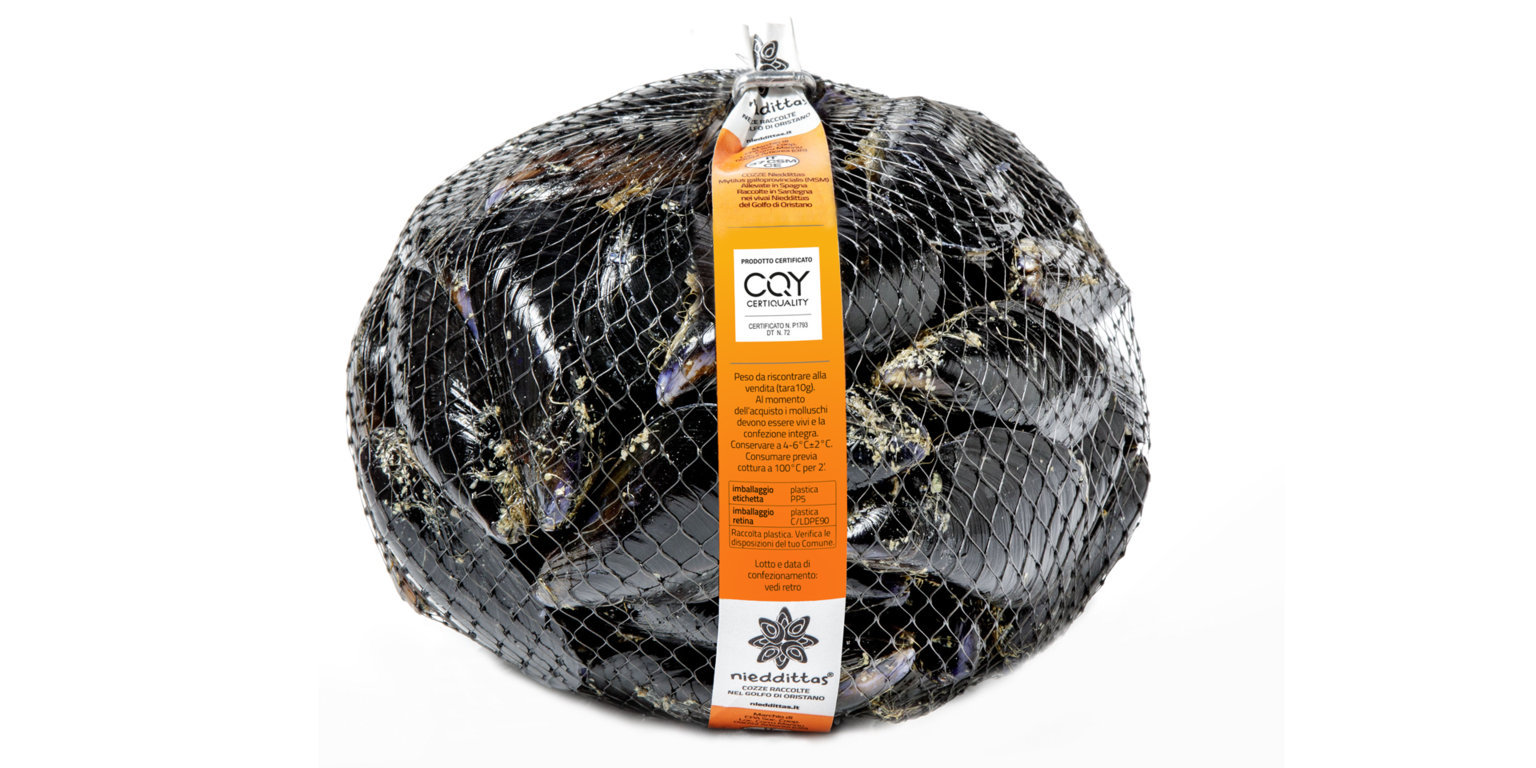 Certified mussels are identified on the label by the presence of the black stamp CERTIFIED PRODUCT Certiquality DT No. 72, and represent a significant part of Nieddittas production. Product certification is issued by Certiquality.
Like all Nieddittas mussels, they belong to the Mytilus galloprovincialis species, the most widespread in the Mediterranean, and come from our controlled production chain. In addition to the usual quality procedures that our products undergo, the production of certified mussels adheres to the additional quality controls required for "Product certification for the entire food chain", which the Nieddittas certified mussels obtained in 2013, the first in Italy and unique in Sardinia.
HOW WILL YOU PREPARE THEM TODAY?