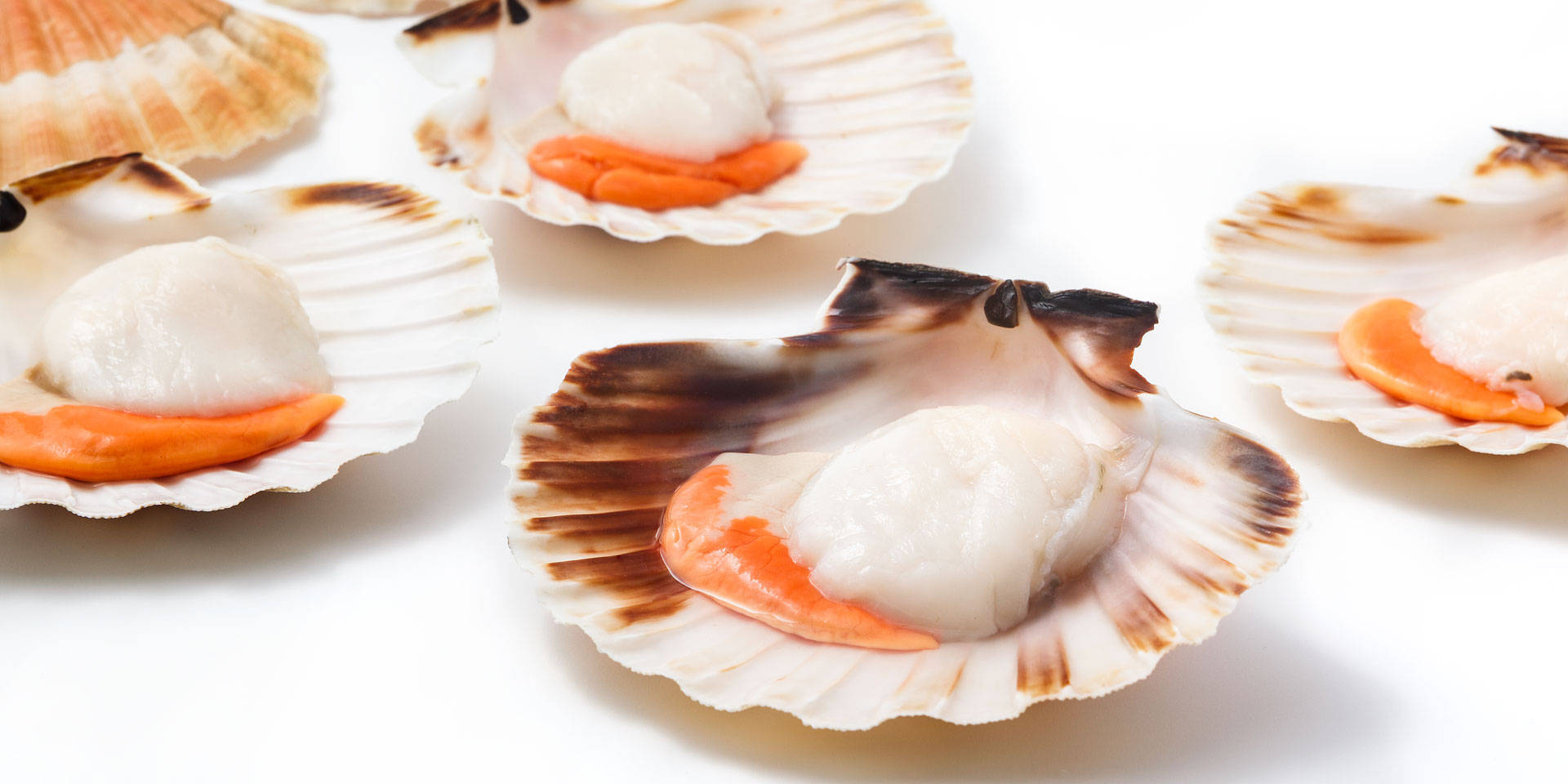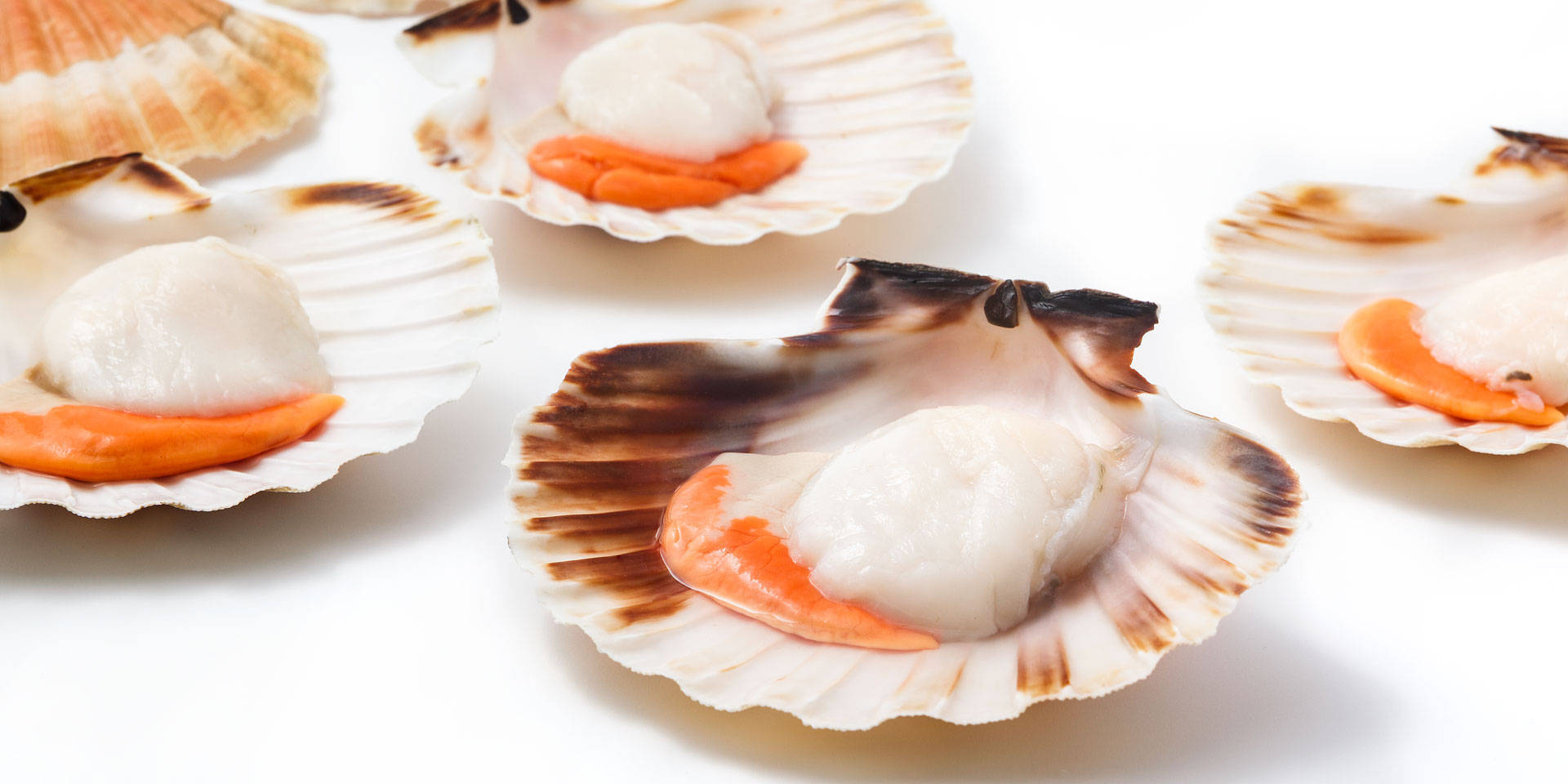 Scallops
are one of the most famous and used molluscs in seafood cooking. Also known as coquilles St. Jacques, they have a
meaty and firm flesh
and are rich in mineral nutrients and
Omega 3
. Scallops are considered by many a delicacy, to cook for special occasions in refined dishes. Actually, scallops are tasty and delicate molluscs, usually prepared au gratin (often with a drop of brandy), in the oven or sauté. But there are many other ways of cooking this mollusc, greatly appreciated by seafood lovers.
The typical fan-shaped shell have two different shapes and dimensions. The lower valve is convex and allows the animal to lie on the seabed, while the upper one is flat. While in their early life scallops live tied to the bottom of the sea by means of filaments, adult exemplars move by opening and closing their valves to pump out the water and move across the seabed.
Nieddittas sells the scallops half shell.
HOW WILL YOU PREPARE THEM TODAY?