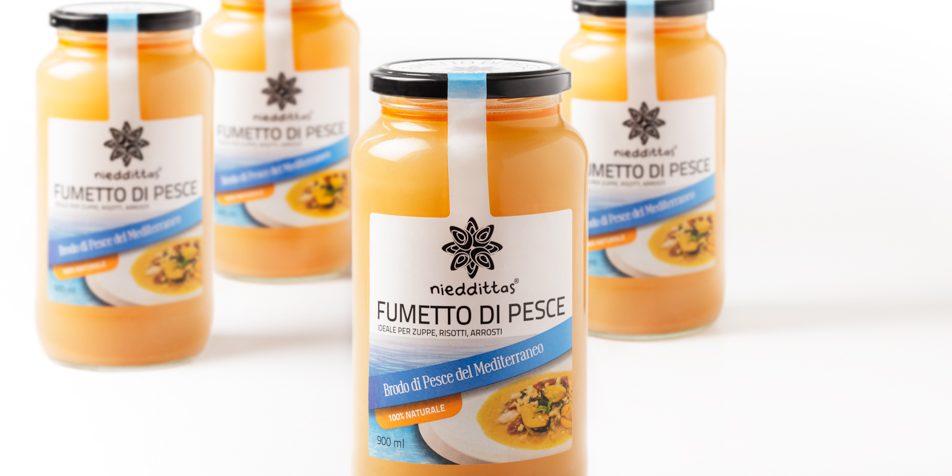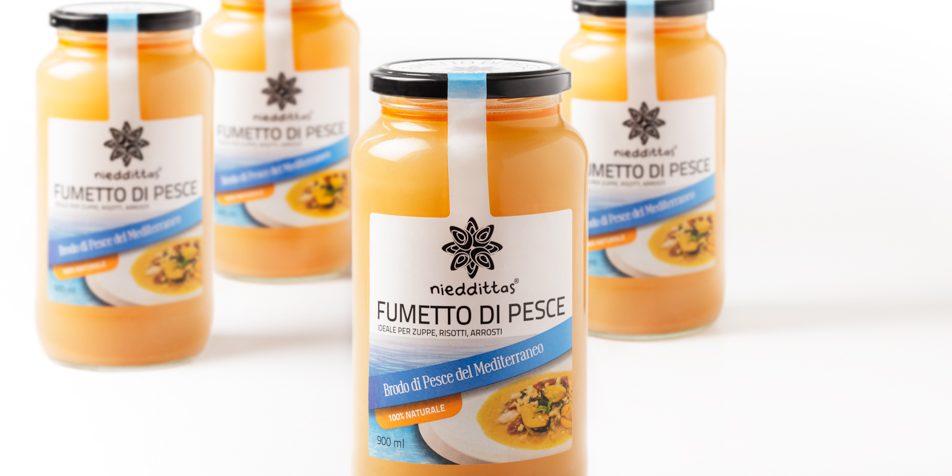 Nieddittas fish stock is a product with a delicate taste, prepared with first-quality raw materials and perfect for preparing risotto, soups, sauces and fish dishes. Fish stock is ready to use, practical and great to give food flavour and quality. This is why fish stock is a precious ally of creativity in cooking: it allows to reduce the preparation time of your dishes and can be used in many recipes, adding taste and delicatesse.
Nieddittas fish stock is available in glass jars, convenient and ready to use.
HOW WILL YOU PREPARE THEM TODAY?