The small island was formed by Nieddittas mussel processing waste – a perfect example of circular economy, where what comes from nature returns to nature. It is a safe nesting site for seabirds such as gulls and terns.
The small island is oval-shaped and around 20 m long, 7 m wide and 2 m high. It is roughly 50 cm above the average sea level and almost completely submerged in water. It is formed by 2,000 jute sacks filled with mussel shells, which were placed some 50 m off the shore by a boat with the help of two divers. The space inside the embankment was filled with layers of compacted mussel shells to stabilize the surface. The surface layer consists of a mix of crushed shells, mussels, and byssus.
This is a controlled area with minimal human disturbance, protected from predation by wild animals, feral domestic animals, and strays. It is also possible for vehicles and personnel to pass through without disturbing nesting.
The small island was created in partnership with the MEDSEA Foundation and Maristanis.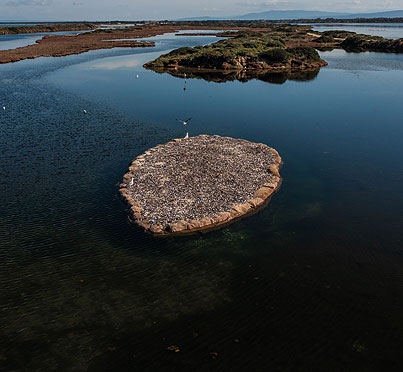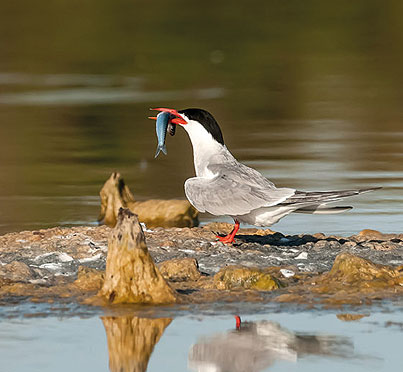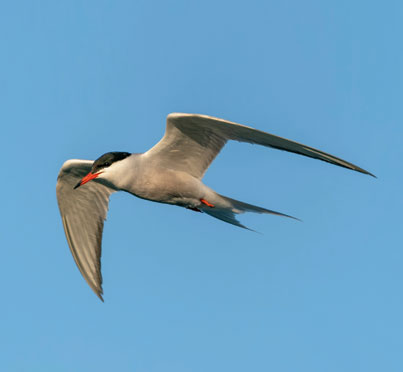 Discover the Corru Mannu trail
The MEDSEA Blue Eco Lab bench
Corru Mannu: fishing and nature